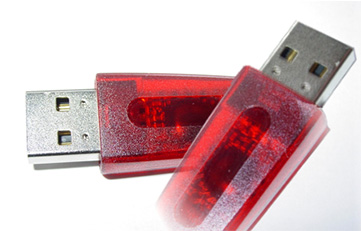 View editor screenshot
High Quality + Low Cost = Enky LC
The Enky LC dongle is one of the most cost-effective software protection dongles. Enky LC has a matured 8-bit chip developed by top class manufacturer. It is built with 1920 bytes EEPROM, which can meet most requirements for storing more on-chip data. Enky LC also is a standard USB interface based HID device, which can be used driverless under Windows. All this optimizes the easy use and very low cost.
Each Enky LC dongle contains a globally unique Hardware ID for developers to identify the device. HID is the unchangeable ID that has been burn into the dongle during production.
Software vendors can apply the dongle with either enveloper tool or programming APIs. The enveloper tool can protect the executable program ("exe" 32 bit PE program) with well designed shell encryption technique. No extra developing work is required. For advanced developers, the programming API is the best choice. All important program languages are supported. Sample codes make developing work enjoyable.
Enky LC has an outstanding feature of built-in AES algorithm that is effective in fighting against crackers' "Soft-decryption" and direct physical attacks on the chip. Moreover, Enky LC is also featured by a large space, rapid execution and convenient deployment.
Hardware
1. 1920-byte, Larger Space
Users can store more data, make the protection scheme more flexible and fulfill the requirement of protecting more software products (module) at the same time.
2. Driverless
Enky LC supports HID standard, and in most circumstances, does not require installing the driver on purpose. It is highly compatible and convenient to use.
3. Rapid Execution
Due to the rapid execution, users enable to set up more and higher-complex encryption points in order to increase the difficulty of decryption.
Algorithm
1. AES Algorithm Protection
128-bit AES (Advanced Encryption Standard) is commonly adopted over the world and binds the software and Enky LC more coherently.
2. Secure Channel
Using the AES algorithm to establish secure communication channels with application of random scrambling technology, Enky LC have the communication data between equipment and software concealed so that crackers are unable to intercept any valid information.
3. Envelope Encryption
Without source code, users can implement the software protection rapidly by using envelope encryption of Enky LC.
Add-on Value
Besides those advanced features explained above, Enky LC has a user-friendly identity authentication and remote update capability.
1. Handy Remote Update
You can update the encrypted data remotely without callback of dongles. Furthermore, the updating process is reliable and secure that greatly improves work efficiency and saves the management and logistics costs.
2. Developer ID
With your first order we will assign you a unique developer id, so that you can easily distinguish from different software developers by API functions.
Programming Language Supported
VC++, C++ Builder, BC, C#, Java, DLL, Delphi, .Net, VB, PB, Visual Studio, AutoCAD…
Operating System Supported
Window 98SE/ME, Windows 2000, Windows XP, Windows Server 2003, Windows Vista, Windows 7, 8, 10, Windows Server 2008, Linux.