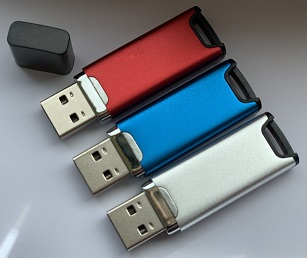 View editor screenshot
Enky CT time-based Dongle with independent RTCC battery
The Enky CT dongle is an easy-use, stabilized and flexible 32bit smart-card based time clock dongle, mainly used in software protection and time limitation. For the higher requirement such as Games, Complex Algorithms need, HS-Security optimized its performance in speed, security level, operation, etc. Thus, the Enky CT can satisfy most customers need.
Enky CT has an on-board clock chip which can charge through USB port, and this clock chip is independent from PC so the time-tamper issue will not affect Enky CT. Additionally, we add the multiple nodes control strategy to help user set the usage time, expiration time. Various forms of software licensing can be performed with this dongle.
Shell encryption tools for 32- or 64-bit programs are optionally available. With this tools, executable programs can be encrypted within a very short time without having to intervene in the source code.
Features
Built-in 32 bit smart card chip which can prevent hardware copy, brute force intrusion
Driverless, Plug and Play
Support USB 2.0, high speed, USB 3.0
32Bit Global Unique Series Number
On-board Independent Real Time Clock
Remote Time Authorization and Upgrade
16K Mass Storage, High Performance and Diversified Data Storage
Efficient, powerful and flexible Page Storage
4 Page Data Area with property control, can set "Read-Only" or "Read-Write"
Special Time Node Control, customize time strategy via different time status
Convenient Usage Count Limitation, can used to manage software
On-board Encryption Algorithm
Optionally available: High Level Shell Encryption for 32 / 64bit App.
Support various programming languages, like C, C++, C#, Delphi, Java, .Net, VB, Python, DLL and more.
Support Windows XP/7/10/Server, Linux, MAC
Enky CT Technical Specifications:
Security
Unique 32-bit smart card chip
Yes
Secure Communication Channel
Yes
3DES Encryption
Yes
Rechargeable Battery Life Warranty
3-Years
Memory
Protected Read / Write Memory
16KB
Read Only Memory (ROM)
16 KB
Data Retention
At Least 10 Years
Write Cycles (EEPROM / Flash)
At Least 100,000
Max. licensable modules (Features) per key - Driverless Configuration
4
Physical Specifications
Default Color
Silver, optional Red/Blue
Case Material
Metal
Operating Temperature
0˚C ~ 70˚C
Humidity Rating
0 ~ 90%
Working Power
100mw
Dimensions L x W x H (in mm)
55mm*16.6mm*7mm
Weight (in grams)
8g